See which 21st century TV comedies centered on Black characters have the highest Metascores
Through the years, Hollywood has churned out some truly classic sitcoms centered on a majority Black cast of characters, and chances are you've already read a lot about them, if not watched them for yourself. The Jeffersons, The Cosby Show, Sanford and Son — all groundbreaking and forwarding-moving for the entertainment industry in many ways, but also decades old. 
While they are always worthy of a rewatch, the content explosion in recent years has added many new series to that mix, too. (FX's annual scripted series report found there were 559 scripted series, an all-time high, airing and streaming in 2021.) ​From multihyphenates such as Donald Glover and Issa Rae come friendship comedies, while Quinta Brunson is breathing new life into the workplace mockumentary, and Robin Thede is making history in the sketch series space.
So, here, Metacritic highlights the top 10 21st century TV comedies centered around Black characters, ranked by Metascore. And whether we convince you to watch for the first time or embark on a rewatch, don't forget to leave your user score on the show page.
Where to watch: Amazon, Google Play, Hulu, iTunes, Vudu
Seasons: 2 (so far)
Created by and starring Donald Glover, Atlanta follows a music manager named Earn (Glover) as he tries to make his cousin, Alfred aka Paper Boi (Brian Tyree Henry), a star in the hip-hop world while also make amends with the mother of his daughter, Van (Zazie Beetz). While offering sharp commentary on life in the titular Georgia town, the show also explores Earn and Alfred's deep community ties there, notably through additional family members such as their uncle Willie (Katt Williams), eccentric townspeople including Florida Man (Kevin Waterman), and versions of real-life celebrities from Michael Vick, who guest stars as himself, to a Black Justin Bieber (Austin Crute).
"Atlanta has quiet craftiness and the power of precision."

— Emily Nussbaum, The New Yorker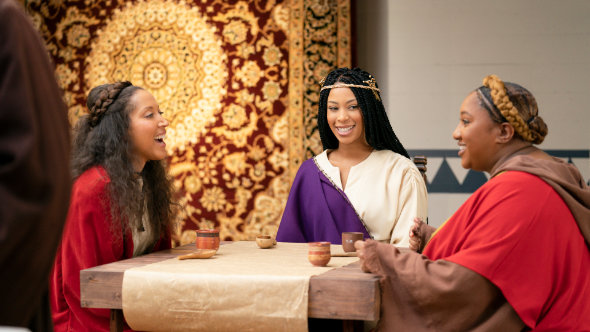 Best for: Fans of quick wit, sketch comedy, and female-led comedies
Where to watch: Amazon, Google Play, HBO Max, iTunes, Vudu
Seasons: 2 (so far)
Robin Thede's sketch show that stars an all Black female cast features both standalone sketches and serialized interstitials about survivors of an end-of-the-world scenario in each episode. The first two seasons offer takes on Romeo & Juliet and Jesus' The Last Supper, and introduce original recurring characters such as Trinity, the Invisible Spy (Ashley Nicole Black); Dr. Haddassah Olayinka Ali-Youngman, Pre-PhD (Thede); and the women of the "Courtroom Kiki." The series is also chock-full of guest stars, from Angela Bassett to Issa Rae, who also serves as an executive producer.
"A funny, provocative, consistently high-energy offering."

— Dan Fienberg, The Hollywood Reporter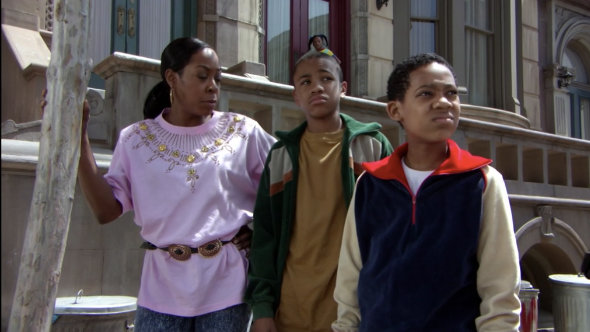 Best for: Fans of family comedies and coming-of-age stories
Where to watch: Amazon, Google Play, Hulu, iTunes, Paramount+, Peacock, Vudu
Seasons: 4
Comedian and actor Chris Rock co-created this sitcom based on his own childhood and narrates it as an adult looking back on his teenage years in the 1980s. Tyler James Williams plays the young version of Chris in the series, which begins when he and his family move into a new neighborhood, and he is desperate to be one of the cool kids in his new school. The show explores his life at home with sibling obligations and strict parents (Terry Crews and Tichina Arnold), as well as at school, where he is met with many kinds of racism, but also begins to come into his own. 
"A sitcom that finally makes the family funny again."

— Tim Goodman, San Francisco Chronicle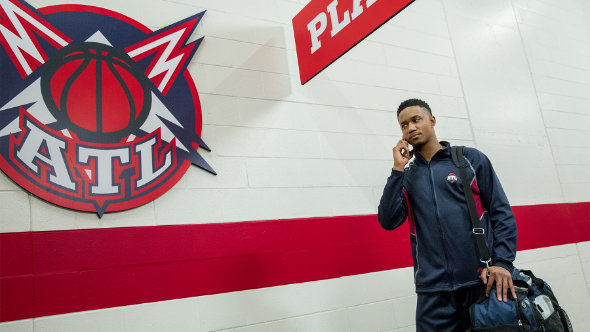 Best for: Fans of complicated families and sports dramas
Where to watch: Amazon, Google Play, iTunes, Starz, Tubi, Vudu
Seasons: 4
The Starz original series begins when basketball player Cam Calloway (Jesse T. Usher) moves to Atlanta, having to juggle responsibilities to his new team with those to his extended, somewhat opportunistic family. His mother (Tichina Arnold), uncle (Mike Epps), sister (Erica Ash), and cousin (RonReaco Lee) move with him, which creates conflict but also keeps him grounded. While the setting is in the sports world, the themes and stories are much more universal and therefore relatable.
"A smart, savvy depiction of the camaraderie people of color sometimes develop when they find themselves in lily-white environs."

— Ray Rahman, Entertainment Weekly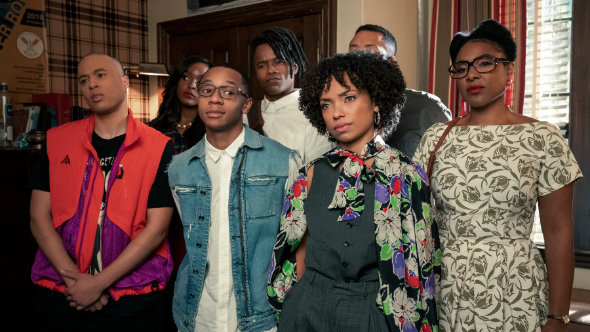 Best for: Fans of insightful social commentary
Where to watch: Netflix
Seasons: 4
Following the 2014 film of the same title by Justin Simien, this Netflix original is set at the fictional Winchester University and follows a group of Black students as they navigate intense social issues, including a blackface party, interracial dating, police brutality, abortion, sexual misconduct allegations against a beloved professor, and a secret society. The first three seasons are set during specific college years, while the fourth and final season is split into two distinct timelines: the students' musical senior year and a flash-forward into the future where they reunite to reminisce.
"It's arch, playful and pop literate. … The show's strength is in its confident, consistent voice."

— James Poniewozik, The New York Times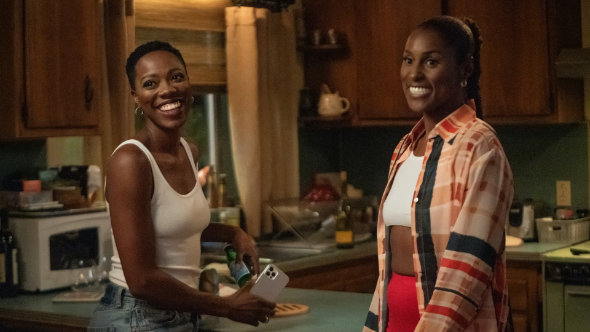 Best for: Fans of female friendship stories, romantic drama, and come ups
Where to watch: Amazon, Google Play, HBO Max, iTunes, Vudu
Seasons: 5
Issa Rae's television series starts with her character, Issa Dee, in a relationship with Lawrence (Jay Ellis) that has seen better days. She also wants to elevate her professional life. Her best friend, Molly (Yvonne Orji), by contrast, is successful professionally, but struggling romantically. The show is a personal look at life in your late-20s when you are a Black woman living in Los Angeles, with Issa and Molly's friendship at the center of the story. There are ups and downs for both of them individually and certainly together as they grow and make moves to better their lives.
"Goes down smooth but doesn't shy away from the real."

— Jen Chaney, Vulture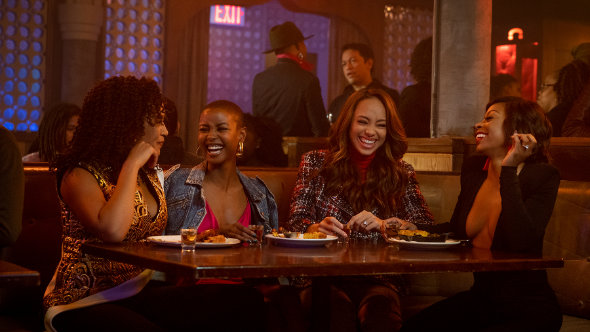 Best for: Fans of female friendship comedies
Where to watch: Amazon, Google Play, iTunes, Starz
Seasons: 1 (so far)
Trying to make it in New York may have different meanings for different people, even the four core characters at the heart of this show. Whitney (Amber Stevens West) is falling apart internally when trying to plan her wedding, while Renee (Bresha Webb) is married already but that relationship is crumbling. Ella (Andrea Bordeaux) has taken a job at a website because her debut book wasn't the success she hoped it would be. And Sondi (Corbin Hill) is still a student and in the middle of an ill-advised affair with her advisor. While they each have their own journey, they are always quick to be there for each other.
"Telling timeless stories with its own brilliant spin."

— Caroline Framke, Variety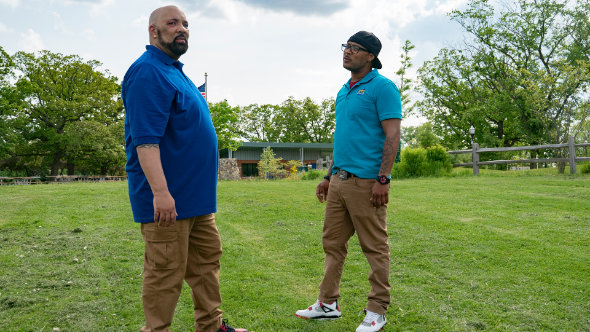 Best for: Fans of buddy comedies
Where to watch: Amazon, Google Play, HBO Max, iTunes, Vudu
Seasons: 2 (so far)
Sultan Salahuddin and Kareme Young, South Side centers on best friends and young entrepreneurs whose business ideas fall more on the side of schemes. As they hustle their way around Chicago, they are faced with run-ins with police (Chandra Russell and Bashir Salahuddin), settling for dead-end day jobs, and complicated relationships with co-workers. 
"A fearless, unapologetic, equal opportunity offender."

— Richard Roeper, Chicago Sun-Times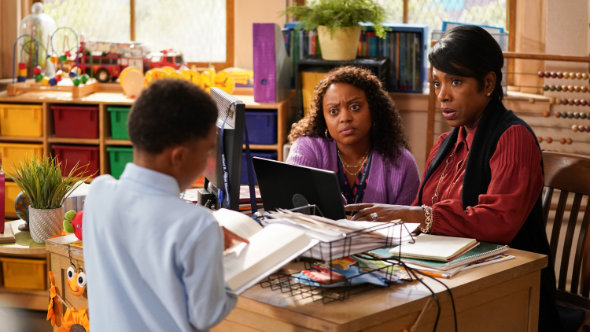 Best for: Fans of mockumentaries, ensemble comedies, and workplace antics
Where to watch: Amazon, Hulu, iTunes, Vudu
Seasons: 1 (so far)
Quinta Brunson created and stars in this mockumentary-style workplace comedy that takes place in a Philadelphia elementary school and follows a group of underserved and overworked teachers. Brunson plays the young and impossibly optimistic one, while Sheryl Lee Ralph and Lisa Ann Walter play veteran teachers, and Tyler James Williams is a substitute with dreams of being a principal instead. The show tackles everything from lack of funding, to bonding with students and having to teach the parents some harsh lessons, but at its core it is about the relationships forged on the battleground that is the public school system.
"A reliable source of laugh-out-loud moments, thanks to sharply drawn characters and a winning cast."

— Angie Han, The Hollywood Reporter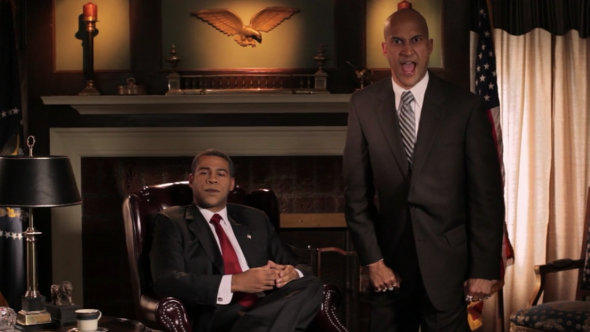 Best for: Fans of sketch comedy
Where to watch: Amazon, Google Play, HBO Max, Hulu, iTunes, Paramount+, Vudu
Seasons: 4
Keegan-Michael Key and Jordan Peele's sketch show tackle everything from comedic takes on Barack Obama (played by Peele) and his "anger translator" Luther (Key), to a pair of valets who claim to love pop culture but constantly get actor names and movie titles wrong, and a group of Black Republicans who try to convert voters to their political party. Dozens of notable guest stars appear on the show, including Rashida Jones, Billy Dee Williams, and Malcolm-Jamal Warner. The duo also appears on stage together in between sketches to talk through their process.
"It's funny, and that should never be taken for granted."

— Keith Staskiewicz, Entertainment Weekly